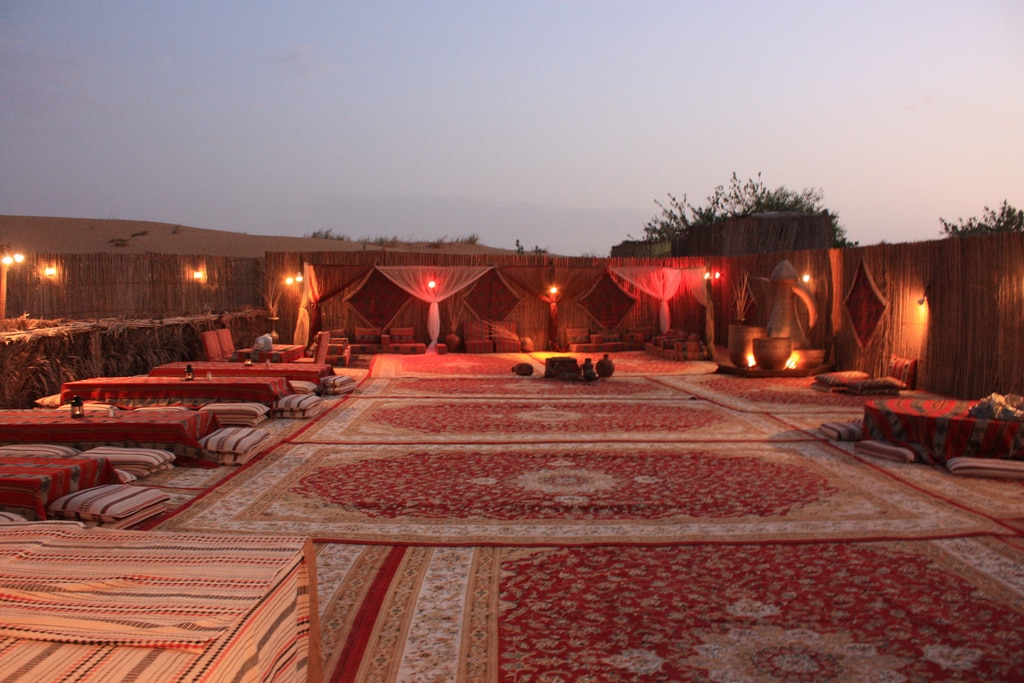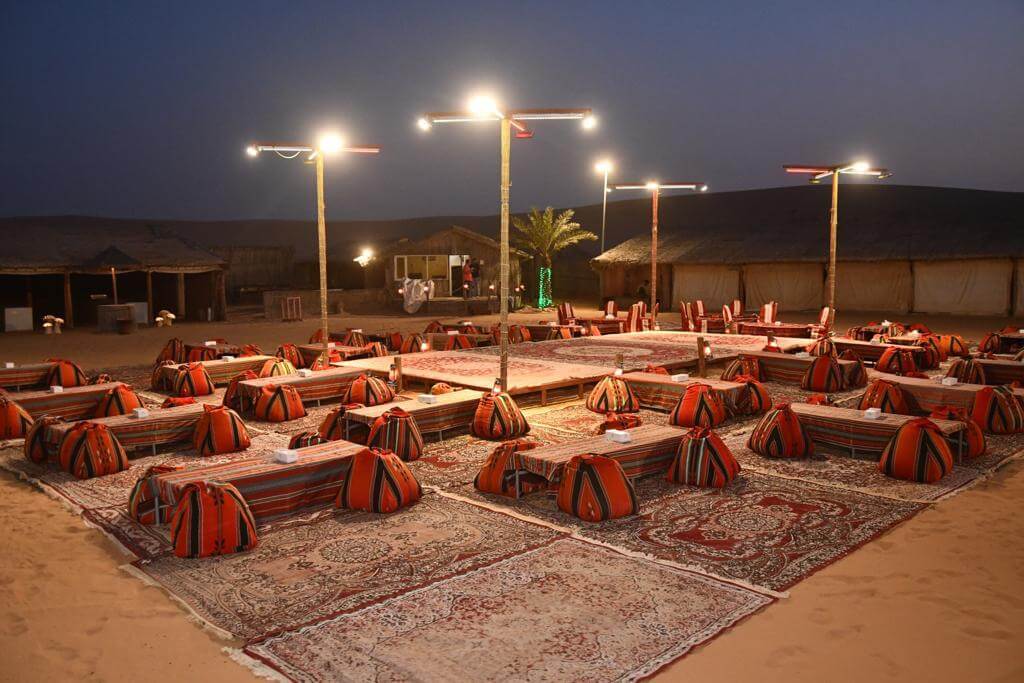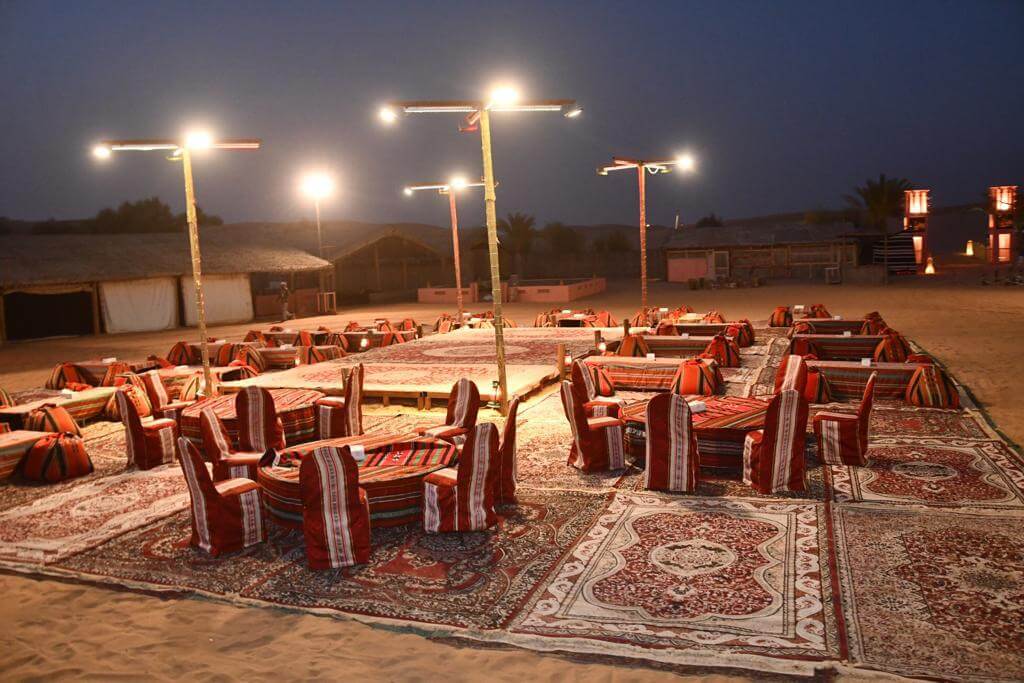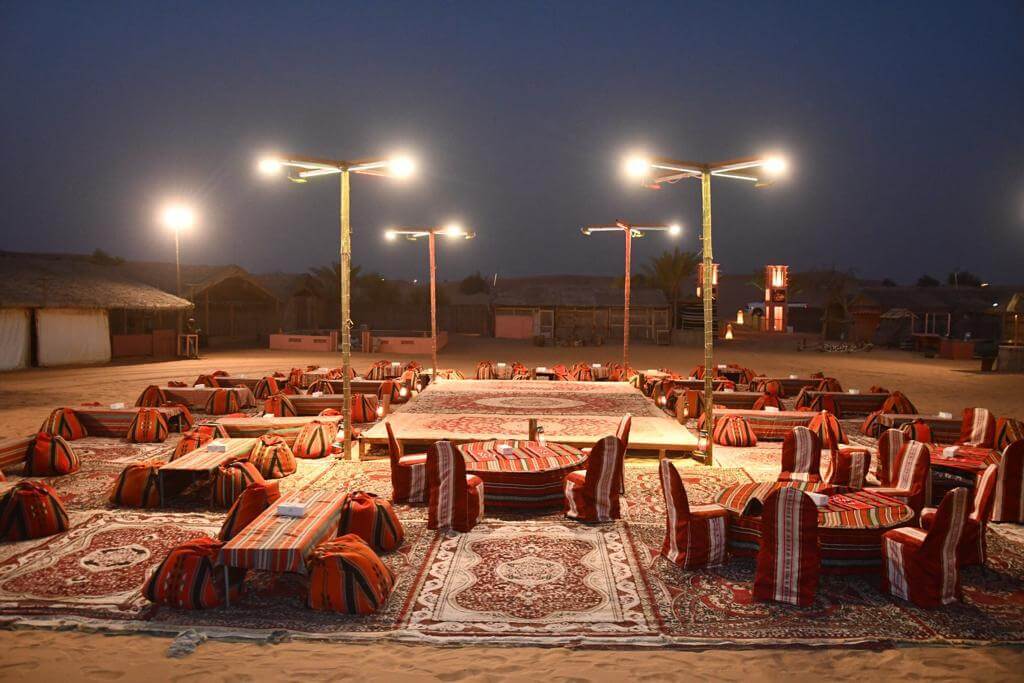 Our tours bring you a lot of excitement and adrenaline. And enjoy the wonderful photos
A trip to Dubai is incomplete without a desert safari. Get ready to escape the city and explore the dunes with a desert safari tour. Our service is first class because of our experienced team and crew. We plan the most luxurious desert adventure for you
Spend a memorable night in the desert camp, a memorable night for you
VIP package 🥳
✅ private car at your disposal ))
Dune Bashing .45 min red soil

Camel ride

Sand Boarding red soil

Sunset photo-stop red soil

Henna tattoos.

Men's and women's local clothing (for photography, Gaymat (sweets), Gahwa (coffee) & Dates.

international and BBQ Buffet dinner (Veg and Non Veg ).

((Dinner is served at your Vip table))

Unlimited SOft drinks and mineral water.

shisha (hookah).

Tanoura and Belly dance.

fire show.
transfer back to your hotel or residence.
Thank you for choosing us
Receive the confirmation email from our team including the tour time and details
The team managers will call you 12-24 hours before the tour time to follow up your booking and the picking up location.
The driver will call you 30 minutes before the time of pick.
Please fill the form and then check your e-mail after 15-20 minutes to confirm it.
You have to know before Booking
Please use sneakers for safe flooring
Check the weather, light clothes in summer and long fabrics with sweaters in winter
Delivery will be within the first 30-45 minutes of your booking time
It is recommended not to eat 2-3 hours before the safari trip to avoid any vomiting / illness while collecting the hills.
Dry days: Fun activities
Other Religious Holidays Under UAE law, ie., there will be no recreational activities in the camps, as this is strictly prohibited by UAE law.
Under UAE law, pregnant women, people with heart and back problems, and infants (under 3 years old) are not allowed to share sand dunes by car. (If these conditions apply to you, please contact our consultant to customize your tour)
The use of jewelry, expensive watches or cell phones is not recommended because the telephone signal does not work in the desert.
Your belongings are yours and I have no responsibility for any items lost during the trip and if we find any items we will do our best to deliver them to those who belong to them.
This tour is not accessible by wheelchair.